News Story Archive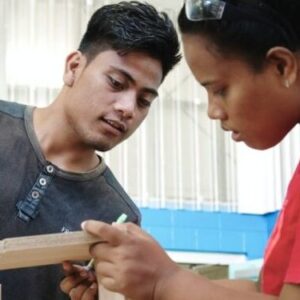 MEDIA RELEASE: 10 years of skills training partnership
January 19, 2021
Official Media Release: '10 years of skills training partnership in Kiribati'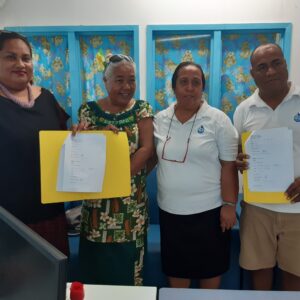 KIT and KWCSC sign MOU to support female students experiencing domestic violence
November 9, 2020
Kiribati Institute of Technology (KIT) and the Kiribati Women and Children's Support Centre (KWCSC) have signed an MOU to provide counselling support and referral for female students experiencing domestic violence. A signing ceremony of the MOU between KIT and KWCSC took place at the KIT Campus, Betio at 2pm 9th November, 2020. KWCSC is the […]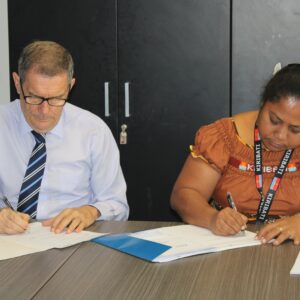 KIT and APTC renew partnership agreement
October 13, 2020
Kiribati Institute of Technology (KIT) and Australia Pacific Training Coalition (APTC) renewed a formal partnership agreement that will continue the collaboration between the technical and vocational education and training (TVET) providers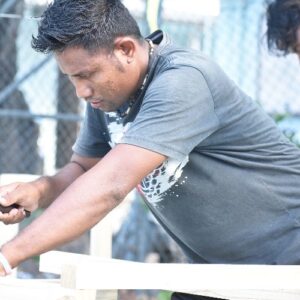 BIG and Bridging building together for the community
September 16, 2020
Bwaraam Tominiko, a graduate of KIT and member of the Business Incubator Group (BIG), is working on the hand-washing station project in Tarawa managed by ChildFund Kiribati.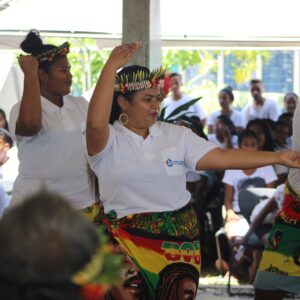 50th Anniversary event celebrations 7th August 2020
August 10, 2020
Since 1970, Kiribati Institute of Technology (KIT), formerly known as Tarawa Technical Institute (TTI), has provided quality Technical and Vocational Education Training (TVET) to the people of Kiribati.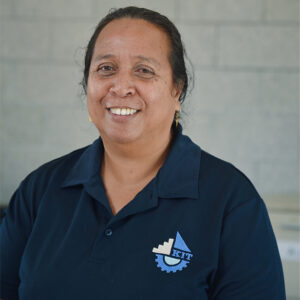 ICARE about women in leadership
August 6, 2020
For 21 of its 50 years, Bannau Tiiata has been working at Kiribati Institute of Technology across various roles, most recently as Officer in Charge at KIT.